---
Things are already starting to look better in the City of Warrior. It seems that cleaning up is contagious. Just like at my home neighborhood when me or my neighbors crank our lawnmowers before we know it we are all out there cutting our grass at the same time. Many of our citizens, and merchants along with the City Council have all banded together to promote progress and a better appearance to our town. Just this week Brad Fuller of Brad's Pools donated the paint and some labor to paint Mike's Body shop where we are hoping to have a mural painted.
The City of Warrior Council meets on the 1st and 3rd Monday of each month. Pre-Council Meeting beginning at 5:00pm & Regular Session Council Meeting begins at 5:30 pm. Meetings are held at the Warrior City Hall Council Chambers.
The Christmas Parade will be here before we know it. For Information on being in the Christmas Parade or anything that you would like to know. Give Anne Crane a call at 205-647-0520 for an entry form or any information.
The City of Warrior would like to welcome
Christa Jordan, Nashville Recording Artist
Video Release and Tailgate Party
September 27th at 6:00 p.m.
Warrior Ball Park
101 5th Street West
6:00 p.m.- Until
"9am to 3pm"
Main Street, Warrior
Come one Come all to Warrior Day on November 1, 2014 from 9am to 3pm on Main Street in Warrior.
There will be a Car Show, Many Vendors, Games, Bounce Houses for the kids, Live Music, Food and so much more.
Mark your calendar now because, you won't want to miss this Event of the Year!!! We look forward to seeing you and your families as we celebrate Warrior Day!
Vendors are Welcome, to reserve your spot call, Mike Ragland at "Outfitters" 205-647-7002
Spots must be reserved no later than October 20, 2014
Beginning at 6:00 pm
Parade Route: 1.35 miles
Begin at Warrior Elementary
Take Montgomery St. to Hwy 31 North/Main St.
Turn right and travel North on 31 North/Main St.
Turn Right and travel North on 31 North/Main St.
Turn Right on 5th St. East
Turn Right on Brake St.
Travel South on Brake St. Back to Warrior Elementary
Parade will conclude with a bonfire at Warrior Ballpark.
According to FBI statistics, crime in the City of Warrior remains far below the state average. We would like to thank the dedicated Police Officers who work diligently to protect our citizens, and thank our citizens who foster an environment of community. We look out for each other, keeping us all safer. Keep up the good work!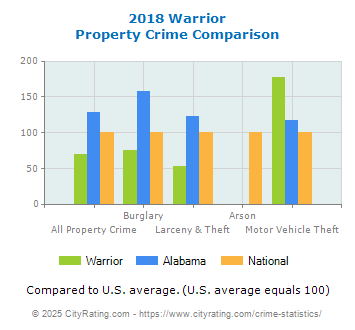 Discuss this here: City of Warrior Facebook Page
Read more about the statistics here: Crime Statistics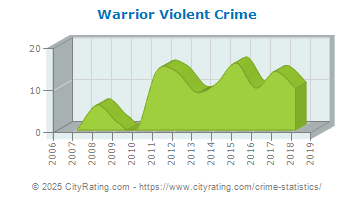 Wow! ADECA has awarded the City of Warrior approximately $35,000 to install new, energy efficient lighting in the armory facility that will become our new library! This is what the lighting looked like before the work started.

Now the work has started. By the end of June, it will be finished. Our new Regional Library is underway!

Welcome to the City of Warrior Website! The City of Warrior is located in the beautiful foothills of the Appalachians, just north of Birmingham, Alabama in the north-central portion of the state.
Warrior has a rich history, bustling business district and a commitment to serving its residents.

View City of Warrior in a larger map
Please enjoy our website, and check back often for news and events!